News

Kevin Harvick's throwback scheme a blast from Busch Beer's past
External News Wire
|
07/06/17
Author: Kelly Crandall
Date: July 6, 2017
Busch Beer will pay homage to its past with Kevin Harvick's throwback paint scheme for the Bojangles' Southern 500 at Darlington Raceway.
The Sept. 3 race will see Harvick pilot a No. 4 Ford with a design inspired by the Busch Beer look from the 1980s. Stewart-Haas Racing had been teasing the car reveal this week by posting the classic "head for the mountains" Busch Beer commercials on its social media channels.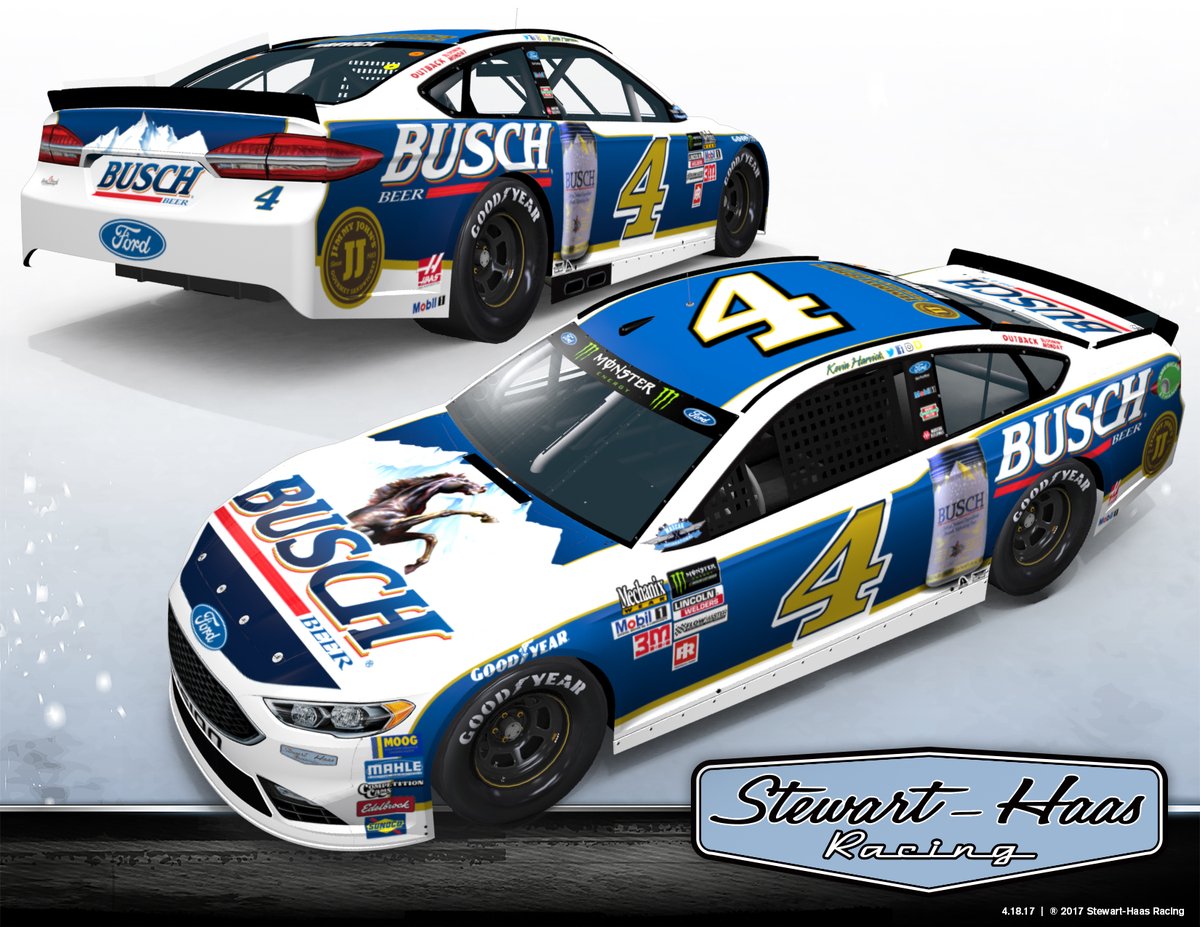 This season marks the third consecutive year Darlington is hosting a throwback weekend. The celebrated time period is 1985-89.
Harvick won the prestigious race in dominating fashion in 2014, his first year with Stewart-Haas. After starting on the pole, Harvick led 238 of 374 laps for his first Darlington victory. In the last five races at the 1.366-mile track, Harvick has finished no worse than fifth and has led a total of 488 laps.
Last year, in a Busch Beer car resembling Cale Yarborough's car from 1979, Harvick finished second after leading over 200 laps.
To view this article as it appears on NASCAR.com, click here.
---